Do you know Sapporo Autumn Fest? This is one of the largest food events in Japan. You can see lots of delicious foods from all over Hokkaido. I think you must find your favorite foods and sweets.
Sapporo Autumn Fest 2017
●Date: September 8 (Fri) to September 30 (Sat)
●Time: 10:00am to 8:30pm (L.O. 8:00pm)
●Venue: Odori Park 1-chome, 4・5・6・7・8 -chome, 10-chome, 11-chome
How to walk Odori Park
By the way, Odori park is the park which is long in the east and west. So it may be a little bit difficult to choose a favorite shop because there are so many shops. But each block in the park has the theme. So if you know the themes of blocks, you'll be able to find the shop you want to go.
Let me introduce about themes of blocks.
●The dishes which matches beer:1-chome/Sappro Oktoberfest
Here is the Sapporo TV tower.
●A select shop and information:4-chome/SAPPORO WELCOME PARK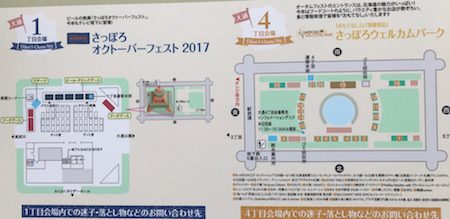 ●Ramen:5-chome/Hokkaido Ramen Festival 2017 ・ Kuidaore Square
●Popular shops or restaurants of Sapporo City:6-chome/Harvest Bazaar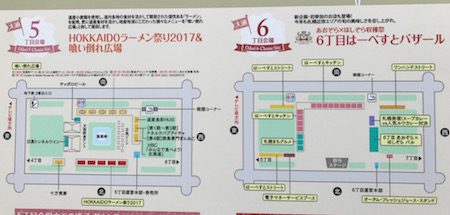 ●Winery and snacks:7-chome/7-chome Bar
●Shops of the various places in Hokkaido:8-chome/Sappro Odori Furusato Market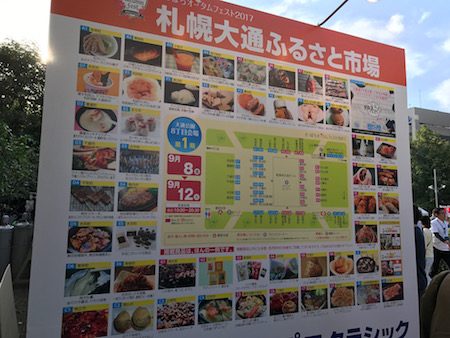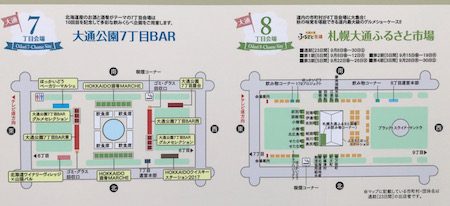 ●Meat:10-chome/Oh!Dori Farm "Oniku 10-chome"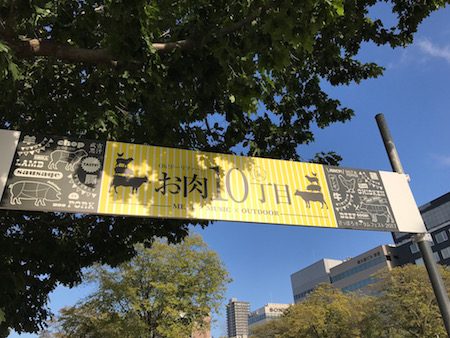 ●International gourmet: 11-chome/World Food Park
Here're some of my favorites
Sapporo HACCP Select Shop
Ento tea jelly by Century Royal Hotel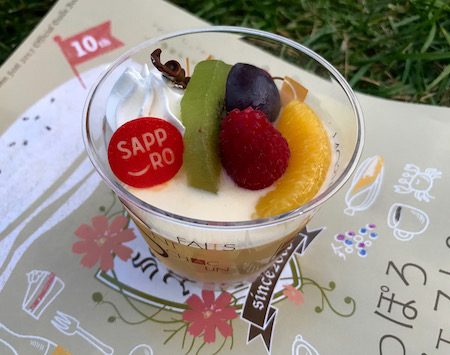 cheese salmon bowl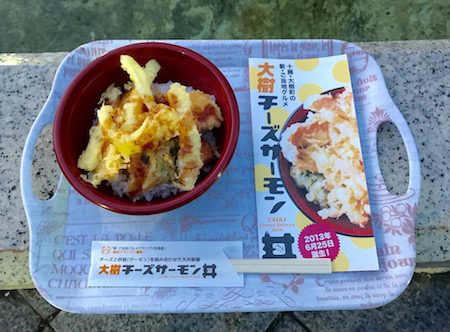 Ichigo kezuri (6-chome)
It's a kind of frozen strawberry. It's sweet and sour.
It is also recommended for adults.
Ichigo paradise (8-chome)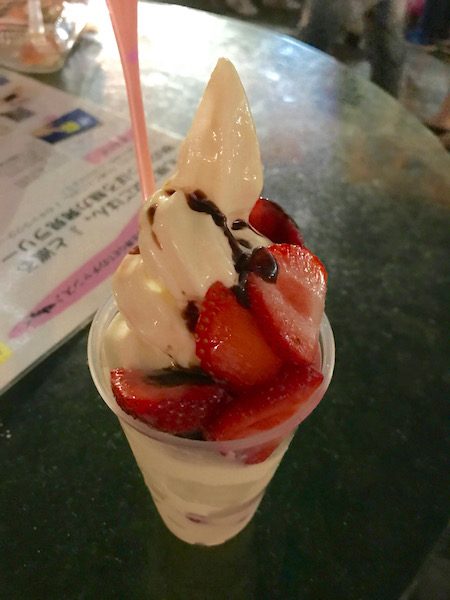 This parfait made in Shinshinotsu village. It is made of strawberry and soft cream.
There are lots of other delicious things. Let's go to the Sapporo Autumn Fest!
See official site for further details.
official site:Sapporo Autumnfest 2017