"PARK AIR"JUMP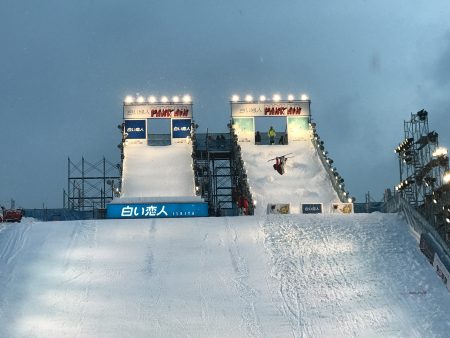 There is the large jump hill at Odori 3-chome. This jump hills
24 meters high and 60meters long. During the snow festival, moguls sessions and snowboard competitions is held.
You can watch moguls session and snowboard in the city of Sapporo.
Moguls session
I went to see a ski mogul session. In this year's Mogul Session, teen players showed a great jump in the main. And they also showed me jumps with 4, 6, and 8 people like machine guns. Thanks to all the players, for a wonderful jump.
Video here